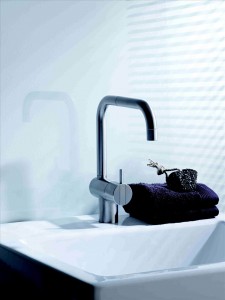 Vola, based in Denmark, is known for the timeless and highest quality in bathroom design.  The classic Vola design was created by Arne Jacobsen, known the world over for outstanding architecture and design.  Although it was designed during the 1960's, these taps remain unchanged from Arne Jacobsen's original concept establishing Vola as the much sought-after design that are seen today.  Even in today's world of ever changing trends and fashion, Vola remains an icon, a tribute to a culture that worship pure yet functional design above all else.
For about 50 years, Vola has been evolving to satisfy the ever increasingly demands for new and innovative idea.  Although new products have been added to the range, Vola still stands for timeless design, created by the best designers. 
With over 15 years selling experience in Vola and full support from the manufacturer Vola a/s in Denmark, Portfolio Group Limited is able to offer professional advice and better service to the customer about the products and installation method.  We are able to offer clients individual design solutions to meet any requirement that adapt perfectly to your home and life style.
(Vola's official website: http://www.vola.com/)
Vola 是丹麥著名的品牌,在浴室設計中享負盛名,由著名建築師Arne Jacobsen一手創作。 雖然設計源自1960年代,但到現在這些水龍頭仍然能保持著Arne Jacobsen最初的設計概念,在日新月異的潮流中,Vola仍然是一個圖標,乞立不倒,不但設計簡樸,純而不華,更是超越潮流時尚,歷久常新。
(Vola 官方網站: www.vola.com)
---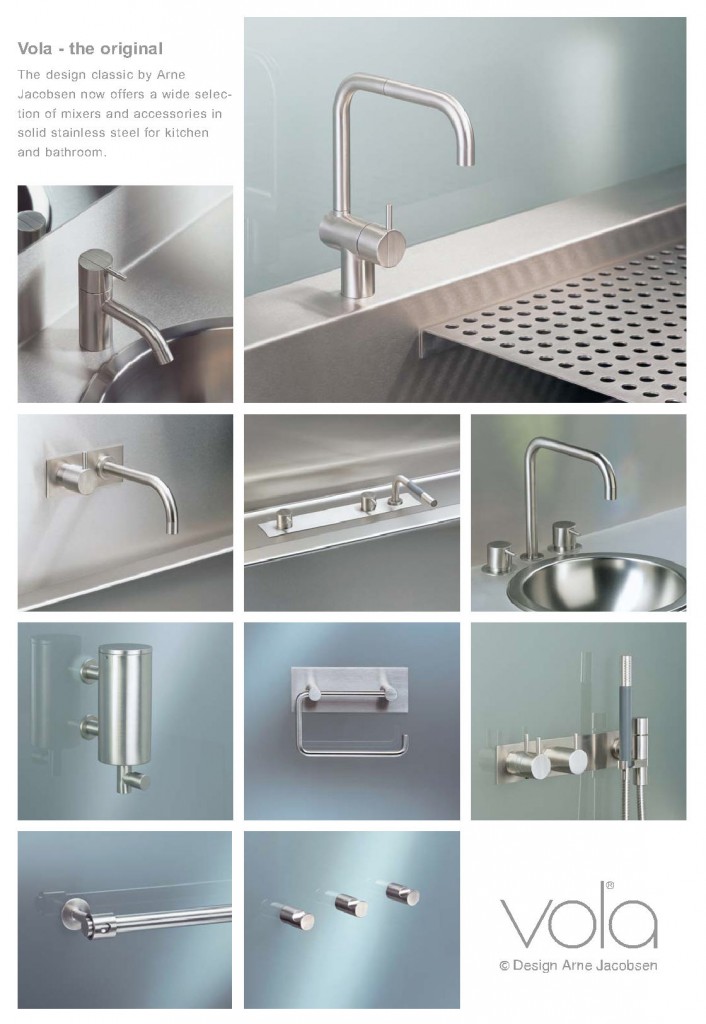 Vola – Bath and Kitchen Modules
---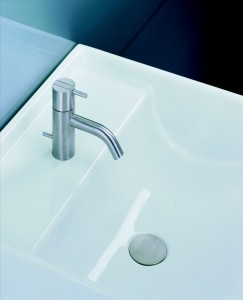 Vola – Deck mount one handle basin mixer
Model no. HV3
---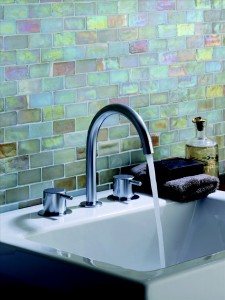 Vola – Deck mount two handle basin mixer
Model no. KV10
---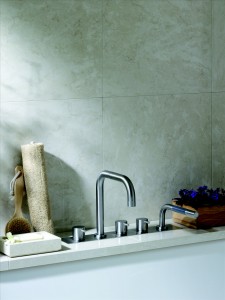 Vola – Deck Mount bath combination
Model no. BK11
---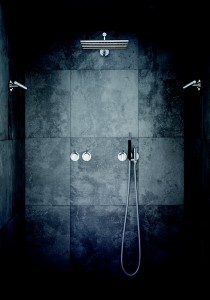 Vola – Build-in shower combination
Model no. Combi-5
---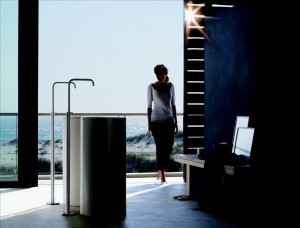 Vola – Freestanding basin mixer
Model no. FS1
---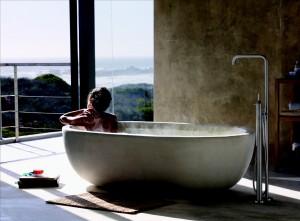 Vola – Freestanding bath mixer
Model no. FS2
---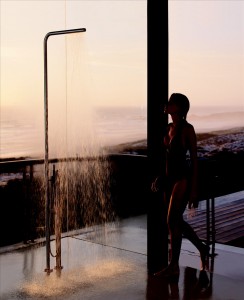 Vola – Freestanding shower mixer
Model no. FS3
---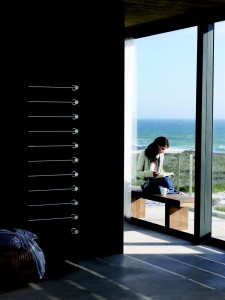 Vola – Electrical towel warmer
Model no. T39ELv
---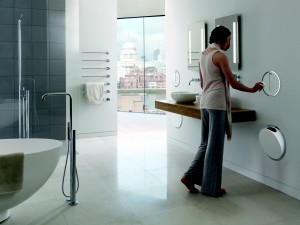 Vola – Round Series
Build-in waste bin model no. RS1
Build-in tissue dispenser model no. RS2
---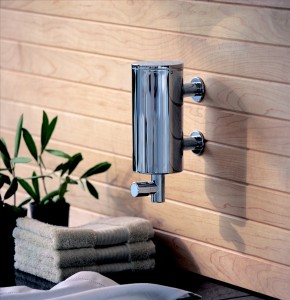 Vola – Accessories
Model no.T10